Really happy with my RFDS Jacket! Love supporting the RFDS.
Jesse
The Docshop has such a wide array of products. Really, there is something for everyone.
Jennifer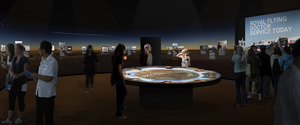 Visit the RFDS Experience Centres
See through the eyes of unique outback characters and communities. Experience their stories and challenges across the vast Australian remote areas - as if you're right there.
Discover
About the Royal Flying Doctor Service
Our committed teams provide around-the-clock 'mantle of safety' to rural communities. This includes aeromedical emergency retrieval and patient transfers, primary, dental and mental health services. They incorporate general practice, substance counselling and specialist clinics with medical consultants.
More info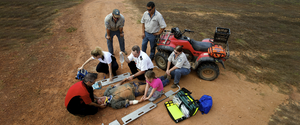 Help save outback lives
Outback Australian families do not have easy access to healthcare. But thanks to donations by people like you, they can.
Donate now
The RFDS DocShop sells merchandise that educates and communicates the work of the Royal Flying Doctor Service. It does not make a profit. It is a brand endeavour and is vital in connecting to the communities that we serve across rural and remote Australia. From a teddy bear to a book to a sunhat with our logo, the DocShop enables people to do their bit to support the health charity of the RFDS.