Book - Road Trips Australia
Australia is the ideal country for adventurous road trips. A gigantic network of roads, many unpaved or back roads, runs through the almost endless expanse. Fascinating national parks are connected with country towns; long stretches of coastline, vast forests and large tracts of the outback are accessible. All you need is a sturdy (SUV or 4WD) vehicle, camping gear, navigation skills and a good dose of common sense. And time, of course. There is, however, no need to always venture to the remotest parts of Australia to have a good time and make discoveries. Some of the road trips suggested in this book find their stage in the more civilised and densely populated parts of the continent. Sometimes the unknown and fascinating is just around the corner. No matter where you venture, there is no better way to shake off the hectic lifestyle of our cities and everyday life in suburbia than on an adventurous trip down the roads less travelled.
A distillation of 25 years exploring the back roads and lesser known routes of Australia from veteran journalist and author Don Fuchs.
Fantastic as both a travel guide and a coffee table book for those who wish to travel from their lounge rooms.
Dimensions: 24 x 21 x 2.5 cm
Pages: 280
Cover: Paperback
With every purchase you'll be supporting our work to save lives and bring primary healthcare to Australia's outback communities. Thank you!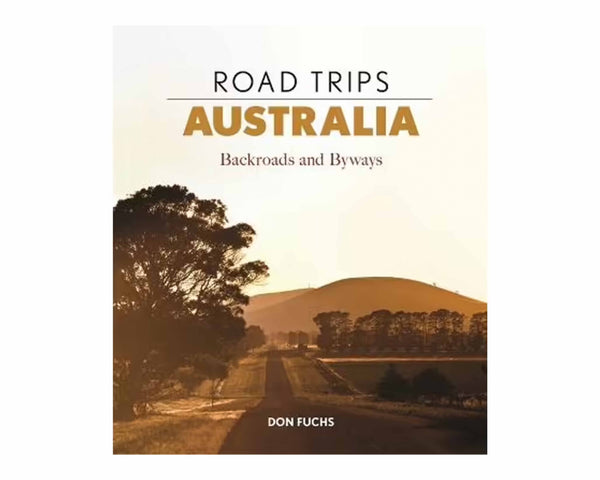 Shipping information
Our shipping & handling rates in Australia are calculated as per table below. For your order you see the applicable rate in the checkout based on the weight of your order.
International shipping rates
Depend on the country to ship to; please add your items to the cart and the delivery costs will be calculated at the checkout.
Delivery
Orders will be shipped from our warehouse on weekdays usually within 48 hours after receiving your order.
Returns
If you are not entirely happy with your purchase, or if there is an error with your order, please contact our RFDS DocShop support team docshop@rfdsse.org.au to arrange a refund or exchange. Please state your order number.