Storm Boy likes to wander alone along the fierce deserted coast among the dunes that face out into the Southern Ocean. After a pelican mother is shot, Storm Boy rescues the three chicks, and nurses them back to health. He names them Mr Proud, Mr Ponder and Mr Percival. After he releases them, his favourite, Mr Percival, returns. The story then concentrates on the conflict between his lifestyle and the externally imposed requirement for him to attend a school, and the fate of the pelican.
With every purchase you'll be supporting our work to save lives and bring primary healthcare to Australia's outback communities. Thank you!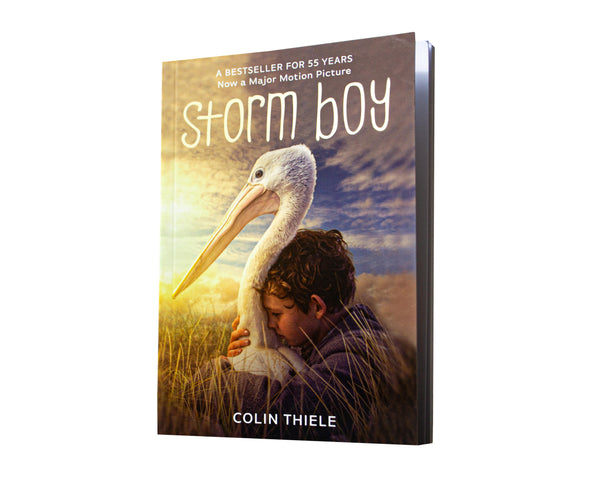 Shipping information
Our shipping & handling rates in Australia are calculated as per table below. For your order you see the applicable rate in the checkout based on the weight of your order.
International shipping rates
Depend on the country to ship to; please add your items to the cart and the delivery costs will be calculated at the checkout.
Delivery
Orders will be shipped from our warehouse on weekdays usually within 48 hours after receiving your order.
Returns
If you are not entirely happy with your purchase, or if there is an error with your order, please contact our RFDS DocShop support team docshop@rfdsse.org.au to arrange a refund or exchange. Please state your order number.